What is Ophthalmology?
The branch of medical science that deals with the study of medical conditions related to eye is called Ophthalmology. It deals with the functions, anatomy, and diseases of eye and Vision care.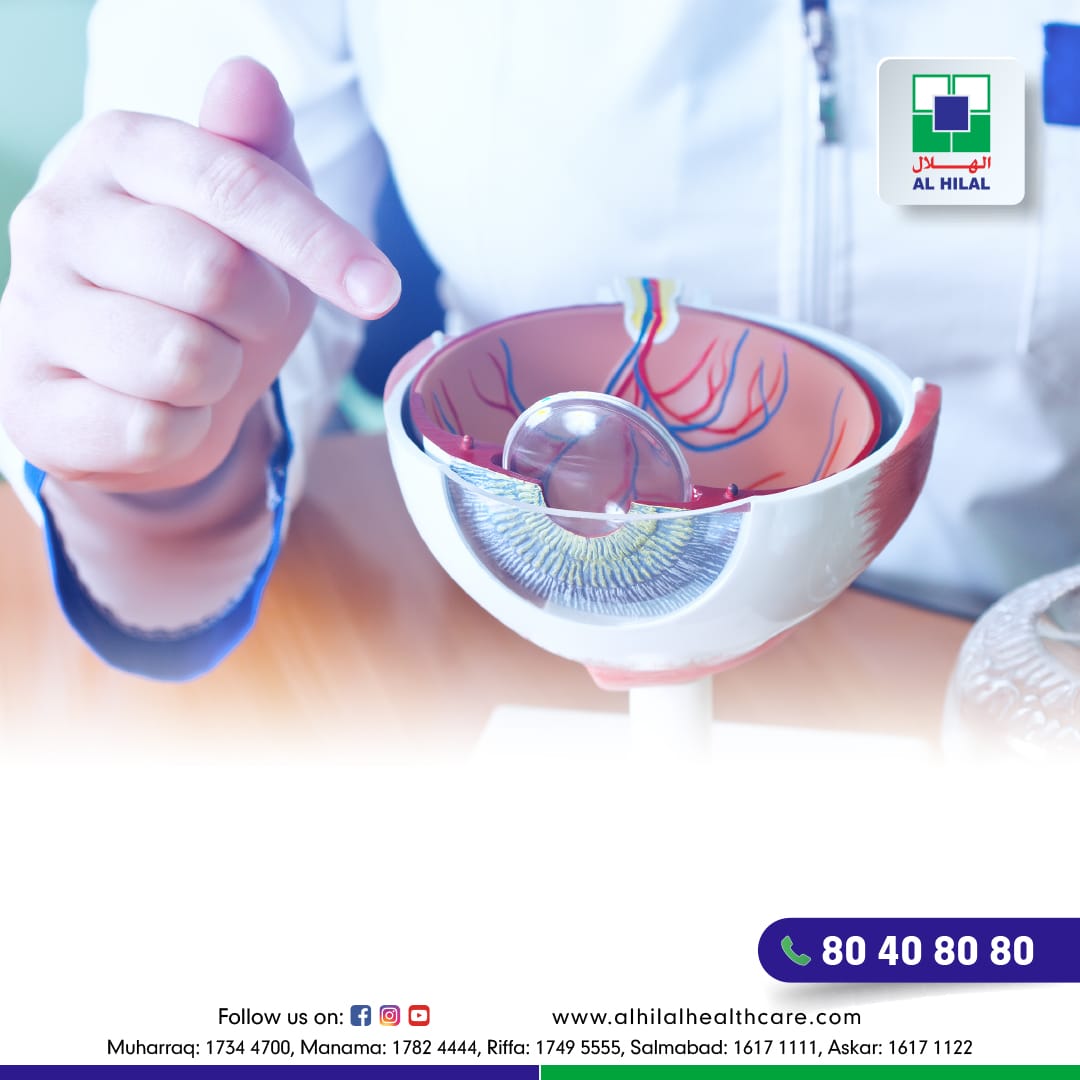 Who is Ophthalmologist/ Eye Specialist?
Ophthalmologist or Eye Specialist is a medical doctor, with specialization in vision and eye care. They are trained to diagnose and treat a wide range of eye conditions, perform eye surgeries, and prescribe eyeglasses or contact lenses to correct and fix the vision problems. The Ophthalmologists can sometimes also diagnose and detect other health issues, not linked directly to the eye, and refer patients to the respective doctors for further diagnosis and treatment.
Patients might be referred by Ophthalmologist by general practice doctors, if they detect signs of eye infections, cataracts, optic nerve problems or other eye conditions. You can find the best eye doctor in Bahrain, Best Ophthalmologist in Bahrain and the best Pediatric Ophthalmologist in Bahrain at Al Hilal Hospital. If you are looking for Eye specialist near me, contact us today and get consultation with the best eye doctor in Bahrain.
Types of Eye Care Practitioner
There are three types of eye practitioners, each with different level of training and expertise
Optometrists
Opticians
Ophthalmologists
1. Optometrist
The Optometrists provide primary vision care; their services include eyesight testing, treatment, and management of changes in vision. The Optometrist performs the following tasks:
Conduct eye exam
Conduct vision test
Prescribe and dispense corrective lenses
Detect certain eye irregularities
Perform scans related to Cornea / Retina / Visual field
Provide visual rehabilitation
2. Optician
An optician is a trained professional, who can design and fit the following visual aids:
Lenses and frames for eyeglasses
Contact lenses
Devices for correction of patient's eyesight
An optician would use prescription from an ophthalmologist or optometrist, for verification and fitting of the required visual aid. They are usually not trained to diagnose eyesight problems, and cannot treat any type of eye condition/ disease.
3. Ophthalmologist
An Ophthalmologist is a medical professional, who offers the medical services like prescription and fitting of eyeglasses or contact lenses for fixing vision problems. In addition, Ophthalmologists are also trained for:
Diagnosing and treating all types of eye conditions
Performing eye surgeries
Conducting scientific research to determine the causes and cures for different eye conditions and vision related problems
Detecting other medical conditions that are not directly linked to the eye, and referring to concerned specialist
There are various sub-specialities of ophthalmology, including:
Cornea Specialist– trained for diagnosis and treatment of corneal eye conditions, and can also perform surgeries, including corneal transplantation and refractive surgery.
Retina Specialist– trained for diagnosis and treatment of retinal eye conditions, like Diabetic eye disease, Age related macular degeneration, Retinal vascular diseases and surgical repairing of detached or torn retinas. They can also treat conditions like vitreous.
Glaucoma Specialist– specialized in treating glaucoma that causes fluid build-up within the eye. A pressure develops within the eye due to excess fluid and causes damage to optic nerve.
Neurology Specialist– also known as neuro- ophthalmologists, they deal with the vision problems linked to communication of eye and brain, muscles, and nerves. They are trained to diagnose and treat conditions like Loss of vision, Double vision, Problems of Optic nerve, unequal pupil size, Abnormality in eye movements, Irregularities of eyelids.
Pediatric Specialist– provides treatment to children and infants with eye conditions. These issues usually include misaligned eyes, and uncorrected refractive errors.
Al Hilal Hospital offers the best Pediatric Ophthalmologist in Bahrain. Call us today, and book consultation for your children's early diagnosis and treatment.
Oculoplasty Surgeon – trained to repair damages to eyelids, bones and other structures around the eyes and tear drainage system. They can also administer injections for improvement in the look and function of facial tissues surrounding the eye.
Uvea Specialist – trained in the diagnosis and management of infectious and non-infectious uveitis i.e. Inner layer of the eye as well as other ocular inflammatory diseases through clinical evaluation and research, the use of various investigative procedures, medical treatment and surgical intervention.
Who needs to consult Ophthalmologist/ Eye Specialist?
Here are some of the reasons for consulting Ophthalmologist/ Eye Specialist
Sudden changes in eyesight, including partial or full vision loss
Development of vision problems including refractive errors and cataracts.
Requirement of eye surgery, Intravitreal injections, and LASER treatment.
Presence of other medical conditions that might be affecting the eye, such as high blood pressure, diabetes, or glaucoma.
Experiencing inflammation or pain in eyes, or having eye injury.
If you are facing any of the above mentioned conditions, it is time to look for Eye specialist near me. Contact Al Hilal Hospital, and treated by Best Ophthalmologist in Bahrain/ Best eye doctor in Bahrain.
Types of Eye Surgeries
Some of the most common types of eye surgeries are:
Blepharoplasty– for repair of droopy eyelids
Cataract Surgery– for removal of cataract and replacement of damaged lens in eye
Corneal Transplant– for removal of damaged part of cornea and replacement with healthy donor tissue
Glaucoma Surgeries– includes either glaucoma implant or trabeculectomy
LASIK (laser in-situ keratomileusis)– changes shape of cornea to make vision clear
Eye Muscle Surgery– to improve position of eye muscles
Retina Surgeries– procedure for repair of damaged or detached retina
Al Hilal Hospital, Department of Ophthalmology
At Al Hilal Hospital Department of Ophthalmology, our highly qualified and experienced doctors, state-of-the-art equipment, modern laboratories, and professional staff members are determined to provide ideal healthcare facilities to all patients. Our team is equipped with therapeutic and diagnostic equipment, for treatment of various eye diseases, including
Corneal Diseases
Glaucoma
Pediatric Ophthalmic Diseases and Disorders
Eye infections and inflammation
Ocular Surface disorder
Retinal diseases
Squint
Dr. Pravin Dangle, Al Hilal Hospital
Dr. Pravin Dangle holds an impressive profile, with more than 16 years of experience, and proven record of diagnosing and treating various eye problems successfully. With his qualifications and experience in treating different eye problems, using surgical and non-surgical methods, Dr. Pravin Dangle is one of the Best Ophthalmologist in Bahrain.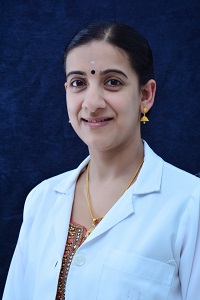 MBBS