What is Otorhinolaryngology/ ENT?
Otorhinolaryngology is the branch of medical science that deals with assessment, diagnosis, management and treatment of abnormalities, diseases and other health conditions that affect ear, nose, and throat, also neck, head, mouth, voice box (larynx) and sinuses.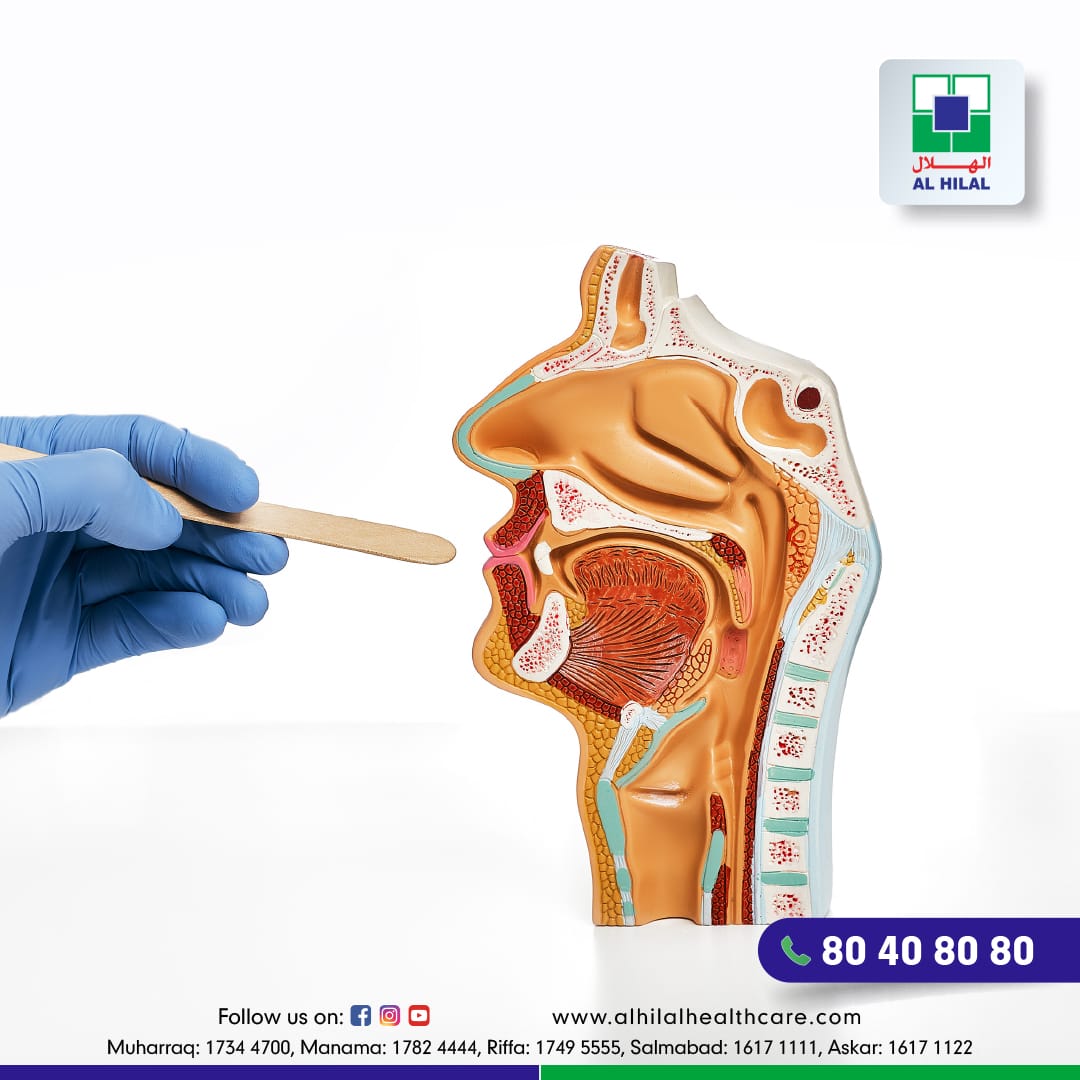 Who is Otorhinolaryngologist/ ENT Specialist?
An ENT specialist, or Otorhinolaryngologist, specializes in everything related to ear, nose, and throat. They deal with the diagnosis, treatment, and care of all the diseases and matters related to head, ears and neck in children as well as adults. These problems include:
Tonsils and adenoids
Hearing
Thyroid
Larynx
Sinuses
Throat
Mouth
Ear surgeries
Ear tubes
Cancer of throat, neck, and head
Cosmetic and reconstructive surgeries of neck and head
ENTscan also specialize in further areas, including
Sleep Medicine
Neurology
Allergies
Pediatrics
Reconstructions surgery
Cosmetic surgery
Cancer of neck or head
Balance problems
Swallowing issues
Vocal problems
Sinuses issues
Al Hilal Hospital offers the best ENT doctor in Bahrainand pediatric ENT Bahrain. If you are looking for ENT doctor near me, contact us today and get consultation with ENT specialist near me.
Types of ENT Disorders
ENT specialists deal with a wide variety of disorders related to ear, nose, throat, and the balance disorders. Some of the most common ENT disorders include
Infections– it is the most common issue treated by ENT specialist. There can be several types of infections, that can affect different parts of ear, nose, and throat.
Foreign Objects– sometimes, foreign objects get stuck in the passageways of ear, nose, or throat- specially in children. Adults can also get food or other objects stuck in their throat, nose, or ear, that can cause damage and can also lead to infection, and hence needs safe and expert removal.
Injuries– ENT injuries can be difficult and painful, especially if they affect the sense or interfere with drinking and eating. These injuries can be treated with surgical and nonsurgical procedures, depending on their nature and impact.
Functional Disorders of ENT– ear, nose, and throat play an important part in our senses, including breathing, speech and eating. Any disorder can hence affect the normal functioning of these senses, and might lead to:
Problems in hearing, including hearing loss and tinnitus
Difficulty in swallowing
Losing voice or hoarseness in voice
Losing sense of taste
Losing sense of smell
Snoring or breathing problems due to blocked airways
Lumps and Growths– ENT specialists can diagnose unusual growths that might appear in these areas, or anywhere else in neck and head. It is essential to get the swelling, lesions and abnormal growths checked, as they might lead to serious issues, like cancer.Early diagnosis, however, can increase chances of successful treatments.
Types of ENT Surgeries
ENT Specialists can use either surgical or nonsurgical methods for treatment of various conditions. Surgeries are considered essential only when medications and non-invasive treatments are unable to improve the condition of patient.
Common ENT surgeries include:
Ear Surgery– performed to address loss of hearing. Most common procedures include ear tube placement, stapedectomy andeardrum repair (tympanoplasty).
Nasal or Nose Surgery– it aims to correct sinus problems, that can be caused by sinusitis. It can also be performed to treat other conditions, such as a deviated septum or chronic congestion.
Throat Surgery– it is typically recommended to treat problems affecting body's immune system. Adenoids (adenoidectomy) and removal of tonsils (tonsillectomy) are most common types of throat surgeries.
Skin Lesions– an outpatient procedure, as most of the skin lesions do not create serious problems and can be removed using any of the different methods available.
Who needs to consult ENT
If you are having any of the following symptoms, it is time to start looking for ENT specialist near me
Recurring episodes of tonsillitis
Chronic sinusitis
Hoarseness of voice lasting more than six weeks
Allergies
Lump in neck, specifically in adults
Repeating ear infection
Loss of hearing
Benefits of consulting ENT Specialist
Getting treatment/ consultation with an ENT specialist has the following benefits:
Access to wide range of treatment options to heal the disorders of ear, nose, and throat.
Early diagnosis and treatment of problems, not only or ear, nose, and throat, but also mouth, neck sinuses, head, and larynx (voice box)
Some hospitals, including Al Hilal Hospital Bahrain, provide both surgical and therapeutic options to the patients, as per their convenience and preference.
Al Hilal Hospital, Department of ENT
At Al Hilal Hospital, Department of ENT, we have highly qualified and trained ENT specialists, state-of-the-art equipment, modern laboratories, and professional staff, to provide ideal healthcare facilities to the patients. Our team of Therapists,Audiologists and ENT Surgeons is available, along with ultra-modern facilities like diagnostic video endoscopes, latest operating microscopes, and an up-to-date audiology lab, to serve all our patients.
We are currently offering the following procedures
Myringoplasty
Turbinoplasty
Tonsillectomy
Tympanoplasty
Mastoidectomy
Adenoidectomy
Balloon sinuplasty
Endoscopic removal of foreign body
Ear infections
Polypectomy
Fess
Nasalendoscopy
Myringotomy
Hearing Loss
Septoplasty
Panendoscopy
Contact Al Hilal Hospital today, and get consultation with the ENT doctor near me– we have the Best ENT doctor in Bahrain and also Pediatric ENT Bahrain.
Dr. Rajeevan C P, Al Hilal Hospital, Muharraq
Dr. Rajeevan C P, with more than 18 years of experience and a highly impressive profile, is one of the best ENT doctor in Bahrain. He has proven record of diagnosis and treatment of a variety of ENT problems and is also an expert in surgical procedures including Mastoidectomy, Panendoscopy,Tympanoplasty,SMR, Tonsillectomy,Polypectomy, Myringotomy, Myringoplasty,Adenoidectomy,Fees, Nasal endoscopy, Endoscopic removal of the foreign body.
Dr. Rajeevan C P is available in Al Hilal Hospital Muharraq, from Saturday to Wednesday, 9 AM to 1 PM and 4:30 PM to 8:30 PM.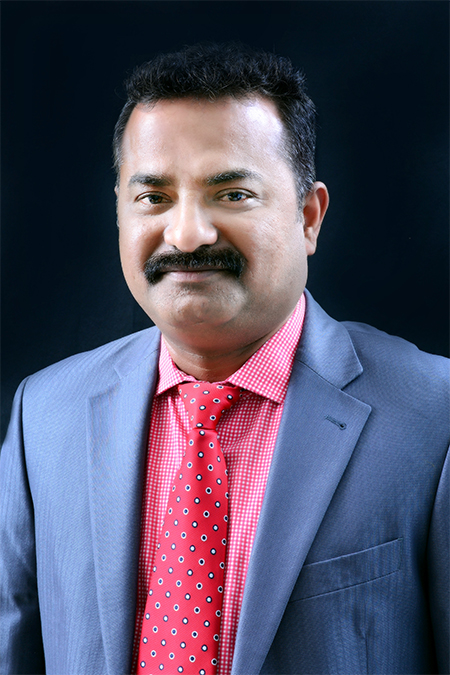 (MBBS, MS, DNB,DORC, DOHNS, MRCS)