Emergency Room
The ER of Al Hilal Hospital provides 24 hours services to all patients who require immediate care. The ER is fully equipped with emergency medical equipment, crash carts, lifesaving medications and materials. The Hospital Ambulance is on standby ready with equipment and instruments 24 hours, 365 days. The teams of highly trained doctors are ever ready to perform lifesaving procedures at any time and stabilize the patient's condition before shifting into the patient room or transferring the patient for further care.
Treatment & Procedure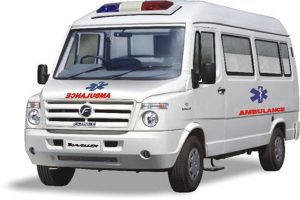 The Hospital Emergency Wing consists of an Emergency Room equipped with Life-saving medical equipment, manned 24/7 by trained Paramedics and Casualty Doctors.
A fully equipped Ambulance is on standby.
The Department is geared to handle any emergencies anytime anywhere.
Doctors
The Specialist doctors, Operation Theatre and Intensive Care unit support any patient who needs further treatment. A minor OT in the ER provides minor surgical dressings. Patients are transferred to tertiary care centers after stabilizing critical patients for further care.