What is Internal Medicine?
The branch of medical science in which physicians apply their knowledge and expertise for diagnosis and treatment of patientswith a wide range of diseases and health concerns. These include conditions such as hypertension, obesity, heart diseases, diabetes, and lung diseases.
Who is Internal Medicine Doctor/ Internist?
Medical professionals with specialization in internal medicine are called general internists, or internists. The internal medicine doctors are experts in complexity, and are capable of diagnosing, treating, and providing compassionate care to patients with all sorts of health conditions. They are specially trained in diagnosing complicated medical conditions, ongoing chronic illness and providing care to patients with multiple diseases. They also have expertise in preventing diseases and promoting health.
Internal Medicine doctors usually see patients with chronic conditions, and other medical professionals often call internal medicine doctors for solving complex issues and suggesting solutions. Al Hilal Hospital offers the best general physician in Bahrain– if you are looking for best internal medicine doctor near me, contact us today to book your consultation.
Internal Medicine Subspeciality
Most common internal medicine subspecialitiesinclude:
Hematology (blood)
Cardiovascular Disease (heart and vascular system)
Advanced Heart Failure and Transplant Cardiology
Nephrology (kidneys)
Infectious Disease (bacterial, viral, fungal, and parasitic infections)
Interventional Cardiology (heart health)
Pulmonary Disease (lungs and respiratory system)
Allergy and Immunology (immune system)
Critical Care Medicine (patients with organ system failures)
Gastroenterology (gastrointestinal system, liver, and gallbladder)
Clinical Cardiac Electrophysiology (heart rhythm)
Endocrinology, Metabolism and Diabetes(diabetes and other glandular and metabolic disorders)
Rheumatology (joints and musculoskeletal system)
Transplant Hepatology (liver)
Oncology (cancer)
Internal Medicine Diseases
Internal medicine doctors are trained to provide diagnosis and treatment options for a variety of diseases, including
Allergies, pharyngitis, and sinusitis
High blood pressure, coronary artery disease, high cholesterol, and congestive heart failure
Arthritis and other joint and bone disorders and injuries
Urinary tract infections, kidney stones and urinary incontinence
Men's health concerns, including Benign prostatic hyperplasia (BPH) and Erectile dysfunction
Gastroesophageal reflux (GERD), infectious diarrhea and ulcers
Lung disorders, includingAsthma, Chronic bronchitis, and Emphysema
Primary care for adults with developmental disabilities and/or childhood-onset conditions like Progressive Evaluation and Referral Center (PERC)
Women's health concerns, including Depression and Anxiety
Skin disorders
Who should visit Internal Medicine Doctor?
Internal medicine doctors are one of the primary-care providers and can help you in managing most of your medical conditions. Here are some of the reasons for visiting an internal medicine doctor:
Pain– if you are having pain in any part of your body, like neck pain, chronic headache, back pain or arthritis, an internal medicine doctor can help by suggesting medication, exercise, or physical therapy. They can also refer you to specialists, if required.
High blood pressure and diabetes– whether you need to start medication on high blood pressure or diabetes, or you want to control these conditions with exercise and diet, you need to consult best internal medicine doctor near me.
Difficult to diagnose problems– internal medicine doctors are specially trained to diagnose issues with confusing symptoms. If you are unable to figure what the problems might be, consult an internal medicine doctor and get accurate prescription, and referral to the right specialist if required.
Exercise and diet regimens– internal medicine doctors can suggest diet and exercise to rid of the pain or any other medical condition, and to maximize the benefits of medicine.
Benefits of visiting Internal Medicine Doctor
Some of most common benefits of visiting internal medicine doctors include:
Diagnosis and treatment for a variety of issues– from pain to heart problems, they can diagnose several issues, and then refer patient to the respective specialist
Getting preventive health care services– as internal medicine doctors have in-depth information about functioning of human body, they can provide preventive measures to avoid the disease, or to avoid further issues that might arise due to prevailing disease.
Internal medicine doctors work closely with patients– they can help in scheduling any necessary treatments/ surgeries
Al Hilal Hospital, Department of Internal Medicine
At Al Hilal Hospital Department of Internal Medicine, our experienced and qualified doctors are available to provide preventive measures, accurate diagnosis, and effective treatment options to all the patients. We have the best general physician in Bahrain, to provide screening services for health maintenance, including blood pressure screening, cholesterol screening and diabetes. Our trained professionals, state-of-the-art laboratories and modern equipment provide collaborative care to patients with several chronic medical illness, like diabetes, high blood pressure, emphysema, and heart diseases.
Contact us today and get consultation with best internal medicine doctor near me.
Dr. Shaju P Lonai, Al Hilal Hospital, Muharraq
Dr. Shaju P Lonai is a highly qualified and trained internal medicine specialist with more than 21 years of experience in this specialty. With more than 14 years in Al Hilal Hospital, Muharraq, he is presently the senior Internal Medicine Specialist in the whole Al Hilal Hospital and Medical Centers in Bahrain. He is an expert in the routine expert management of diabetes and hypertension. He holds a proven record in accurate diagnosis and management of these and several other disorders.
Dr. Shaju P Lonai is available in Al Hilal Hospital Muharraq from Friday to Wednesday, 9 AM- 1 PM and 5 PM- 9 PM.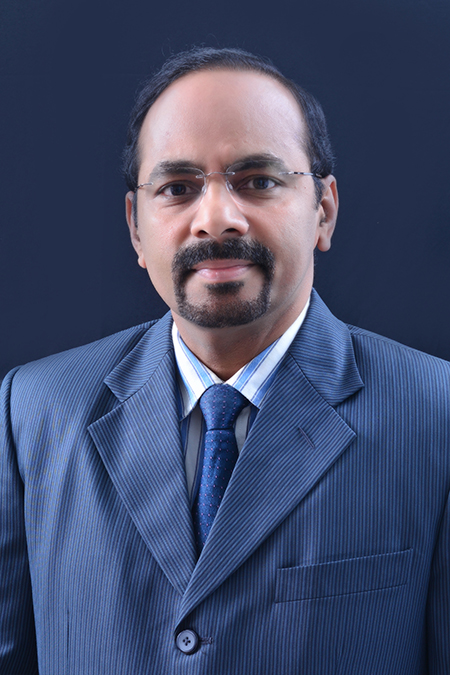 MBBS, MD, MRCP(Part 1 & Part 2 Passed)