What is Pediatrics?
The branch of medicine that focuses on health and medical care of infants, adolescents, and children, from birth until the age of 18 years, is called Pediatrics. The term 'pediatrics' is derived from two Greek words, 'pias' meaning child, and 'iatros' meaning doctor or healer, and the word means 'healer of children'.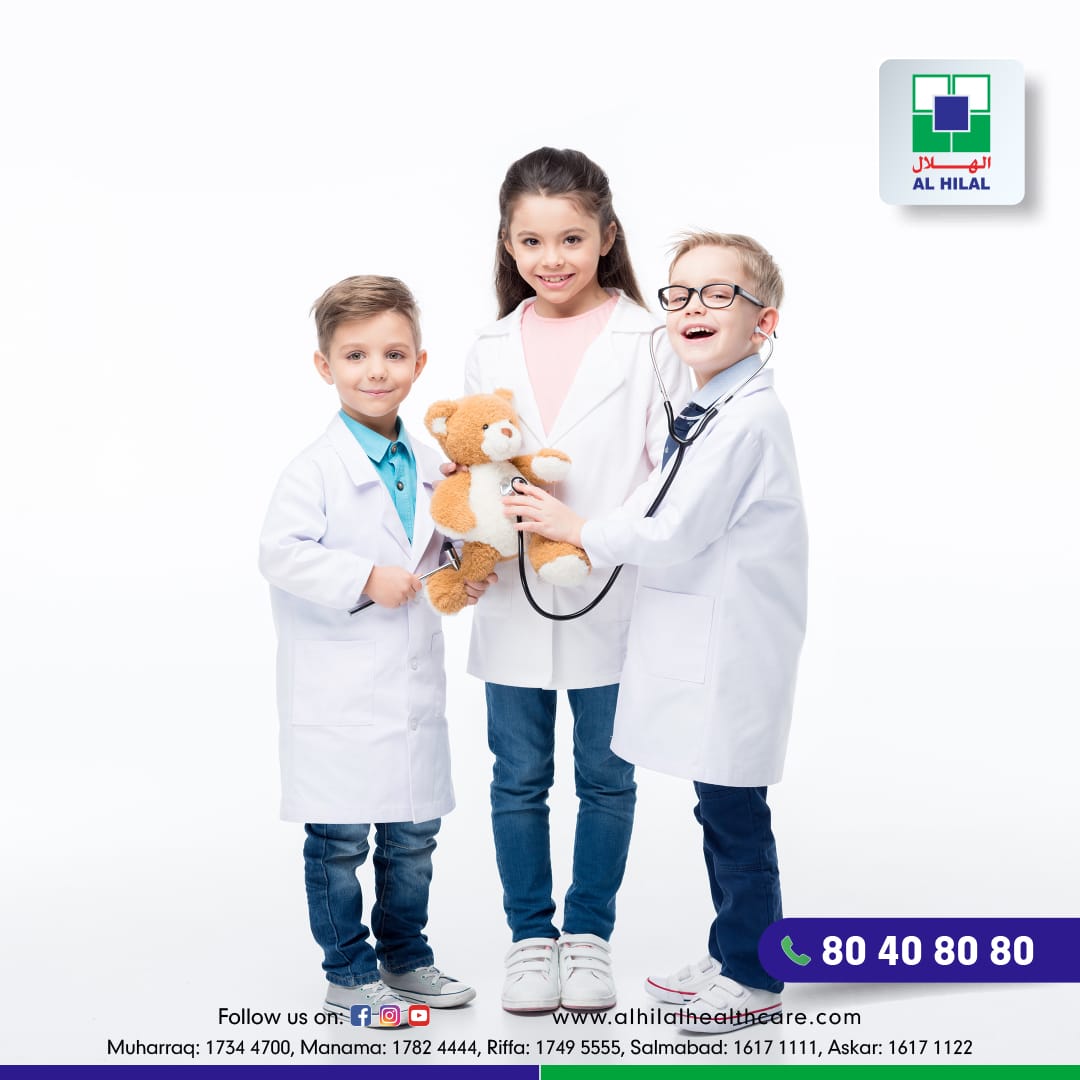 Who is Pediatrician?
Pediatrician is a children's physician, responsible for providing medical care to children who are chronically or acutely ill, and preventive health services to other healthy children. They manage physical, emotional, and mental well-being of children at all stages of development, in health as well as sickness.
Pediatrics aim at reducing infant and child death rate, controlling the spread of infectious diseases, and promoting better and healthy lifestyle. They also support healthy lifestyle for long and disease-free life, while helping ease pain of children and adolescents with chronic conditions.
Several conditions can be diagnosed and treated by pediatrics, including:
Infections
Injuries
Cancers
Genetic or congenita conditions
Organ dysfunctions of diseases
Pediatrics are concerned with the immediate management of ill children, and at the same time, they are also focused on long-term effects of the illness on quality of life, survival, and possible disabilities in future. They are involved in early detection, prevention as well as management of disorders including:
Functional disabilities
Behavioral problems
Social stresses
Delays and disorders in development
Depression, anxiety, and other mental disorders
Being a collaborative specialty, pediatric are usually working closely with other medical specialists, subspecialists of pediatrics and healthcare professionals, to provide better care to children with health issues.
If you are looking for Pediatric doctor/ Pediatric doctor near me, Al Hilal Hospital has the best pediatrician in Bahrain and best pediatric doctor in Bahrain. Call Al Hilal Hospital today, and book consultation with the best pediatrician in Bahrain for your children.
Pediatrics Subspecialities
Following are the main Pediatrics Subspecialities:
Developmental And Behavioral Pediatrics
Adolescent Medicine
Pediatric Cardiology
Pediatric Infectious Disease
Medical Toxicology
Pediatric Critical Care Medicine
Child Abuse Pediatrics
Pediatric Rheumatology
Pediatric Endocrinology
Pediatric Emergency Medicine
Pediatric Hospital Medicine
Pediatric Nephrology
Pediatric Gastroenterology
Pediatric Sports Medicine
Neonatal-Perinatal Medicine
Pediatric Transplant Hepatology
Pediatric Hematology-Oncology
Pediatric Pulmonology
Types of Pediatric Diseases
While there are hundreds of pediatric conditions that might affect children of different ages, the most common ones include:
Bronchitis and Bronchiolitis
Hand, Foot, and Mouth Disease (HFMD)
Common Cold- cough and cold
Allergic Rhinitis (Allergies)
Stomach Flu (Gastroenteritis)
Asthma
Constipation
Febrile Seizures
Chickenpox
Eczema
Who needs to see Pediatrician?
As pediatricians are specially trained to understand the unique and special needs of children, they are more suitable for providing health care facilities, as compared to general physicians. Some of the most common reasons to visit pediatrics include:
Wellness Checkup for Newborn– includes full evaluation of newborn, within first few weeks of their life
Ear Infections– according to research, children are more prone to ear infections as compared to adults
Annual Physical Exam– routine physical exams to make sure that children are growing as they should. This includes physical measurements as well.
Immunization/ vaccines– they start at birth and continue till 18 years of age
Behavioral Issues– an assessment of behavioral issues by pediatrician allows parents to access if their child is behaving normally or not
Common Cold– common colds have multiple side effects, and can sometimes even convert into some serious issue
Sore Throat– it could be due to bacterial infection, that requires antibiotic treatment
Nutritional Advice– for picky eaters, pediatricians can offer nutritional advice for healthy and normal development
If your child is having any of the above-mentioned issues, it is time to look for Pediatric doctor near me. Contact Al Hilal Hospital and get consultation with best pediatric doctor in Bahrain/ Pediatrics near me.
Benefits of visiting Pediatrician Regularly
Visiting Pediatric doctor on regular basis and provide the following benefits
Provision of preventive care- to keep illness and diseases at bay
Continuity of care and proper management of medical records of the child
Long term relationship is built, and any changes in health or behavior are immediately noticed by the pediatric
Developmental milestones under check- the pediatric can keep a record of social skills, speech, physical development, and response to emotional cues and see if the child is developing normally.
Al Hilal Hospital, Department of Pediatrics
At Al Hilal Hospital, Department of Pediatrics, highly qualified and experienced doctors, along with modern laboratories, state-of-the-art equipment, and professional staff, are available to provide ideal healthcare services to your children. Our professionals have expertise in the following subspecialties:
Allergy
Pediatrics Nutrition
Critical care
Cardiology
General Pediatrics
Hematology/Oncology
Behavioral Disorders
Infectious diseases
Gastroenterology
Neonatology
Neurology
Pulmonary medicine
If you are looking for Pediatrics near me, contact us today- we have the best pediatric doctor in Bahrain, with the finest facilities.
Dr. Siam Mohan, Al Hilal Hospital, Riffa
With more than 14 years of experience, Dr. Siam Mohan is a highly qualified and experienced professional. His expertise includes Neonatology, General Pediatrics, Developmental Neurology, Pediatric Asthma and Allergy Management. Dr. Siam Mohan has a proven record of accurate diagnosis and successful treatment in children and adolescents.
He is available in Al Hilal Hospital Riffa, from Saturday to Thursday, 9 AM- 12 PM and 4.30 PM- 9.30 PM.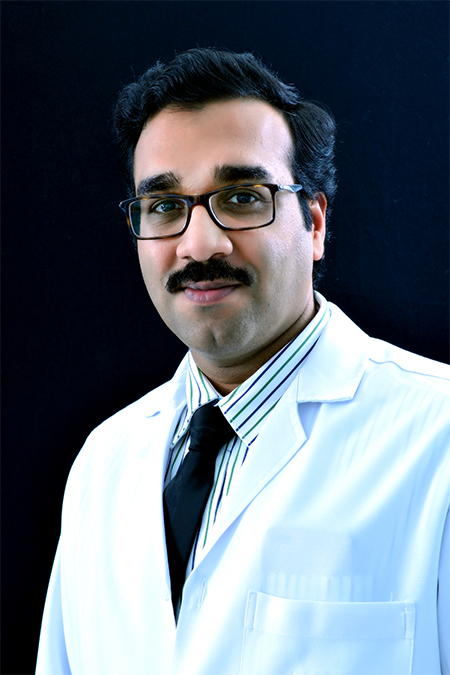 MRCPCH(London),MRCPS(Glasgow),MRCPE(Edinburgh) MBBS,MD (American academy of pediatrics ),DCH, PGD-DN (Developmental neurology )