Maternity Hospital
Maternity care is defined as the series of healthcare facilities provided to women, newborns, and families, during pregnancy, labor, birth and after birth.
Maternity hospital is a specialized healthcare center, providing care and medical facilities to women during pregnancy and childbirth. The maternity hospitals also provide medical care to newborn babies.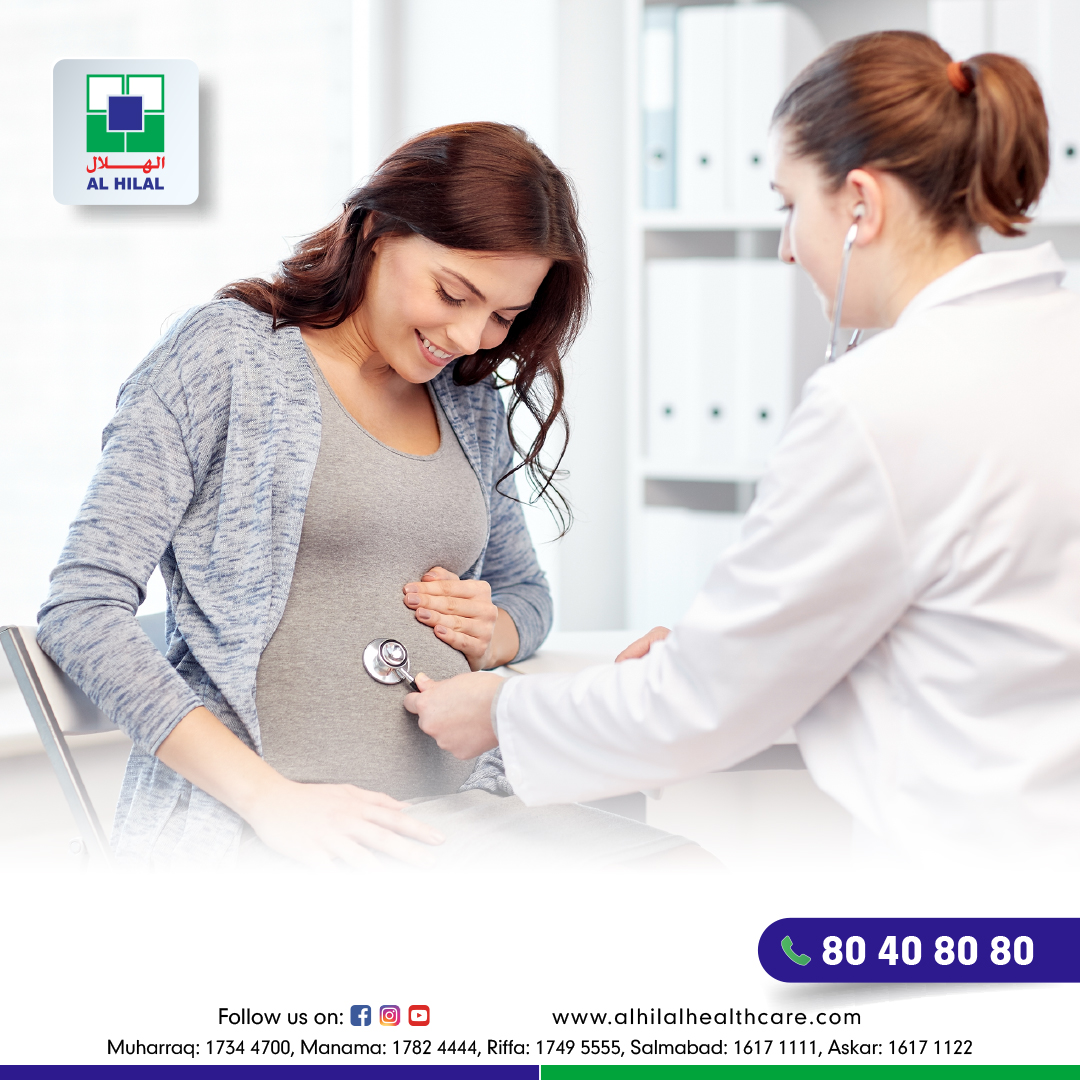 Criteria for choosing Maternity Hospital
Selecting a maternity hospital is generally a tough decision- while there are several aspects one should consider. Here the most common factors that would help you choose Best Maternity Hospital in Bahrain:
Having clinical excellence in both: labor and delivery
This is the first and most essential factor- make sure that the hospital has highly qualified and professional staff, including the labor nurses and OB/ GYN.
In case of pre-mature birth, the infant requires close observation, and hence dedicated neonatologists and specially trained nurses should be there. They should also allow and encourage parents and caregivers to visit and bond with the baby, whenever possible.
Giving birth is one of the most monumental events in a woman's life, and to make it more memorable and pleasant, the maternity hospital should suggest supportive birthing approaches and techniques.
Choice in Pain Relief Method of Labor
The patient should be able to select between medicines (local and regional anesthetics) and other natural ways to relief pain during labor.
Postpartum Care for Mother and Child
After childbirth, the mother must be provided some immediate postpartum care and comfort, to help her adjust in the new lifestyle. This includes providing comfortable rooms, and supportive team of nurses for giving information regarding childcare and breast feeding.
While breastfeeding is the healthiest option for the baby, it might come with multiple challenges. To assist the new mother, maternity hospital is supposed to have lactation center with professional lactation consultants, and breastfeeding classes to help them prepare even before childbirth.
Pre and postnatal classes and care
These include pregnancy health and wellness classes, to ensure you are at your optimum health before and during pregnancy, in terms of nutrition, vaccination, mindful movement, weight management and chronic disease management. In addition, pre-natal classes should be there to prepare you and your family for pregnancy, delivery, childbirth, breastfeeding as well as infant care.
Difference between Maternity Hospital and Birth Center
Birth centers are healthcare facilities, designed for providing homelike and non-medical setting for childbirth. These are not a part of hospital, but they usually do have partnership with the hospitals and specialist doctors for emergency cases. Birth centers only deal with low-risk pregnancies and births, using wellness or midwifery model- this means that most of the patients prefer unmedicated or natural birth, using little to no pain medication or induction throughout the process. In terms of amenities, they are not as equipped as maternity hospitals, and most of the medical care is led by your midwife (who is experienced and highly trained, with pregnancy care as core specialty)
A maternity hospital, on the other hand, is a proper hospital/ healthcare facility, and is a part of the healthcare system. They are a safer option, with more medical equipment and specialized doctors, as well as several amenities for partner and family. They usually offer multiple pain management options during labor, as well as special care units for infants, giving you more peace of mind and sense of security. If an emergency c-section is recommended, the maternity hospitals have the required facilities and there is no need of transfers at last minute.
If you are looking for Maternity Hospital Near Me/ Best Maternity Hospital in Bahrain, contact Al Hilal Hospital today. We also provide facility of pregnancy ultrasound Bahrain and best Gynecologist Bahrain. Royal Bahrain Hospital Maternity Package is also one of the options in terms of labor and delivery.
Different types of Birthing Options
The most common and widely used types of birthing options include
Vaginal Delivery– in which the child is born through the birth canal or vagina. It is the most common and low-risk method of delivering a baby, with fastest recovery and lowest chances of infection.
Assisted vaginal delivery (vacuum or forceps)– it includes use of vacuum or forceps to get the baby out. It usually happens with the patient has been in labor for too long, the labor isn't progressing, or the baby is showing signs of distress.
C-section (Cesarean birth)– the obstetrician would deliver the baby through surgical incisions made in the abdomen and uterus. It could either be planned (in advance), or unplanned (taking place during labor) in case of complications. Most common reasons of c-section include multiple pregnancy, history of c-section, having breech baby, uterine fibroid, or any other obstruction. There are several risks linked to c-section, including blood loss, injury to bowel or bladder, longer recovery time and others.
VBAC (vaginal birth after cesarean)– if you have a cesarean baby, and plan a vaginal birth in next pregnancy, certain criterion must be met for the obstetrician to attempt the process.
Benefits of choosing the right Maternity Hospital
The major benefits of choosing the right maternity hospital include:
Choosing your own obstetrician
Having your own private room
The partner can stay with patient
Longer stay at hospital is allowed
Staff is always available for discussion/ answering questions
Maternity Hospital in Bahrain- Al Hilal Hospital, Department of OB/ GYN
At Al Hilal Hospital, we have highly qualified and trained doctors, professional nurses and staff, state-of-the-art and modern laboratories, to meet all your pre and postnatal needs at one place. We have special antenatal packages, special delivery packages, pregnancy ultrasound Bahrain and best Gynecologist Bahrain. If you are looking for Maternity Hospital Near Me/ Best Maternity Hospital in Bahrain, contact us today, and get the most economic packages, with high-end facilities and medical care.
Royal Bahrain Hospital maternity package is also one of the options for best maternity packages in Bahrain.
Best Gynecologist in Bahrain
Al Hilal Hospital, Department of Obstetrics and Gynecology provides qualified and competitive doctors, high end equipment, including Doppler and ultrasound, Antenatal ultrasound for detection and monitoring pregnancy, fetal development, and growth. Our experienced doctors, and well-equipped department is also capable of handling high-risk pregnancies. Contact us today and get consultation and delivery package from the best gynecologist in Bahrain.