Pregnancy/ Maternity
Pregnancy is defined as the period in which the fetus is developed inside the womb or uterus of woman. It usually lasts around 40 weeks, or over 9 months, calculated from the last menstrual period to the day of delivery. Overall pregnancy is divided into three segments by healthcare providers, known as trimesters. First trimester is from week 1 to 12, second trimester is from week 12 to 28 and the third trimester is from week 29 to 40.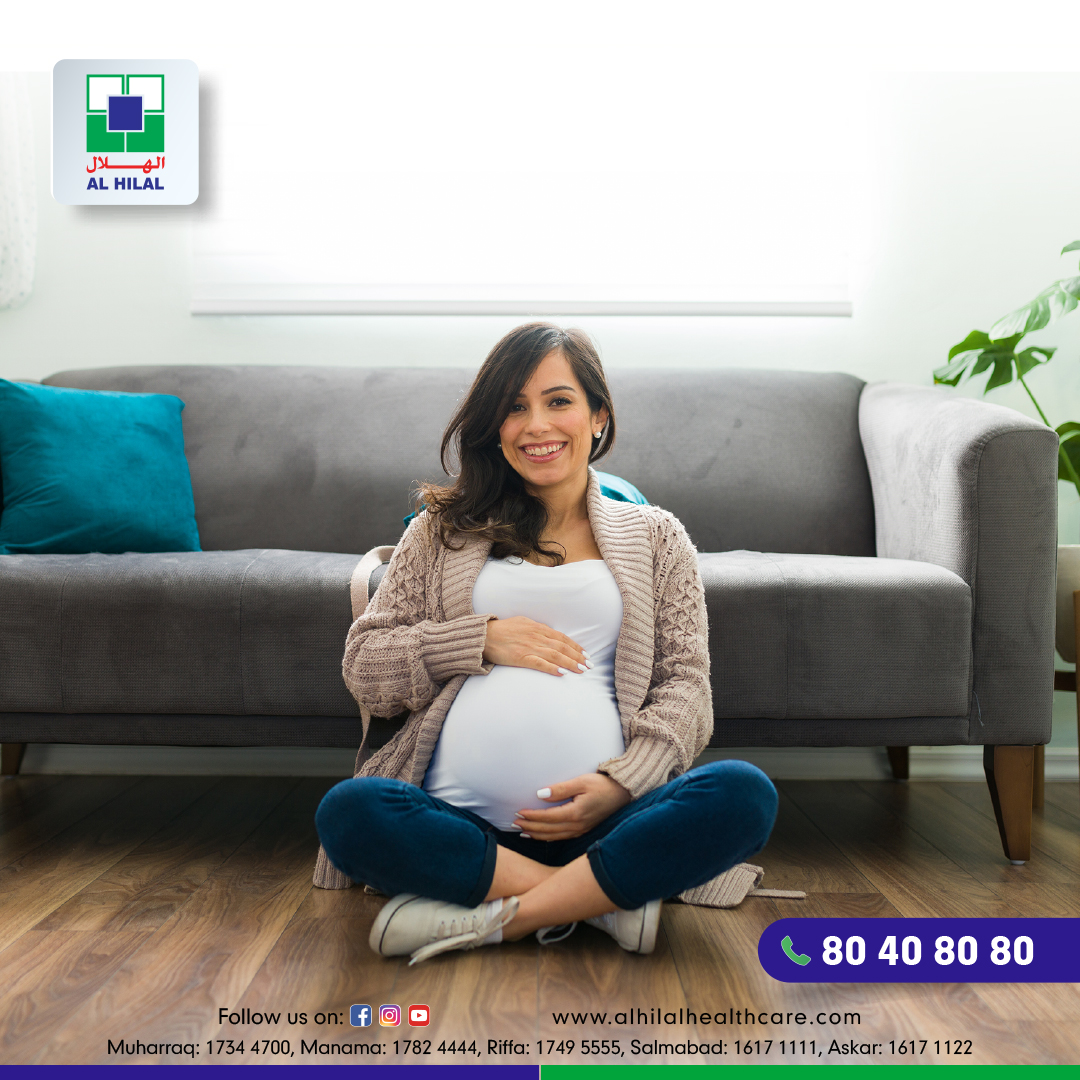 Types of Pregnancies
Women can have different types of pregnancies, including:
Intrauterine Pregnancy– considered a normal pregnancy, in which the fertilized egg implants in the uterus and starts developing.
Breech Pregnancy– in which baby is in a head-up position (instead of head-down position) in the uterus. Most of the babies align headfirst by the time of delivery, but if they don't, the delivery takes place via cesarean section.
Multiple Pregnancy– where multiple babies are carried at the same time, like twins or triplets. This happens when more than one egg is fertilized, or the fertilized egg splits into two.
High Risk Pregnancy– in which the mother and the baby have increased risk of experiencing potential complication either before, during or after the delivery. The risk factors mainly include young or advanced maternal age, pre-existing medical conditions, pregnancy history and lifestyle choices.
Ectopic Pregnancy– where the fertilized egg attached itself to the fallopian tubes, and sometimes to cervix or abdominal cavity. An ectopic pregnancy is not viable and is considered a life-threatening medical emergency.
Chemical Pregnancy– it is a spontaneous and very early miscarriage, that takes place by fifth week of pregnancy, even before an ultrasound can detect the fetus. In most cases, women never learn that they were pregnant at all.
Maternity Package in Bahrain
During pregnancy, both mother and the fetus need continuous care and monitoring, that can be provided by healthcare professionals. Maternity packages are designed to provide uninterrupted and monitored care to the expecting mother, without hassles. Hence, getting maternity package allows pregnant women to feel secure, and get all the required care and attention by the same professionals, throughout pregnancy and during delivery as well.
Al Hilal Hospital offers the best maternity packages in Bahrain, including antenatal package, and baby delivery package in Bahrain. Contact us today and get information about pregnancy delivery charges in Bahrain.
What is included Pregnancy and Maternity Package
Pregnancy and maternity packages include all the services required by the expecting mother and fetus, combined with labor and delivery. A good maternity package must include:
Instructions and information to prepare woman for having a baby
Care throughout pregnancy
Maternal services
Postnatal care to new mother, after delivery
Care services for newborn babies, including specialized centers for newborns who might need special attention
At Al Hilal Hospital, we offer the best antenatal package and baby delivery packages in Bahrain, with all the above-mentioned facilities.
If you are looking for best maternity hospital in Bahrain and pregnancy delivery charges in Bahrain, contact Al Hilal Hospital today. We have the most affordable maternity packages in Bahrain, pregnancy packages in Bahrain, baby delivery packages in Bahrain and antenatal package.
How to choose the most suitable Maternity Package in Bahrain?
There are several steps to help you select the ideal maternity package, that suits your individual needs.
Consult the specialist doctor
Go through diagnostic investigation and get a suitable treatment plan
Discuss the maternity packages with your specialist doctor
Get complete understanding of the package, especially the inclusions and exclusions
Calculate the overall cost that you would have to bear. Maternity packages cost much less, as compared to individual service charges, and patients usually save up to 10-40% especially on the surgery, by taking the surgical package.
Take advice regarding admissions and other matters, to make sure comfortable and smooth processing
Maternity packages are beneficial for the expecting mother as well as the partners, as they ensure comfort and security on various levels, including financial aspect. Choosing the package wisely would lead to smooth and hassle-free care throughout pregnancy and during delivery as well.
Antenatal and Delivery Package
The delivery packages usually include the cost of delivery, while the antenatal packages include the doctor consultation and scans through pregnancy. Other services, including medication and surgeries that might be required during pregnancy (in special cases), are usually not covered by the maternity packages. Likewise, additional accidental services and other medical services are also not included.
Benefits of getting Maternity Package
Getting maternity package is not only beneficial for the patient and family financially, but it also ensures additional psychological support and comfort. Here are some of the major benefits of getting a maternity package.
The entire pregnancy process is monitored by the team of qualified professionals
The maternity packages offer regular checkups, which will detect fetal abnormalities or any other unusual problem at an early stage
The package and regular consultations would help the doctors in understanding the entire situation regarding the development of fetus in the womb, and they can provide their expert opinion and support for the ideal birth process.
An additional and most important benefit of getting maternity package is that right after birth, the infant would be monitored by a team of qualified professionals. New mother would also receive advise about taking care and nurturing the baby, from the expert nurses and nutritionists.
Maternity packages offer financial relief to the patient as well as family, and they can save a considerable amount as compared to individual services. In addition, at leading maternity hospitals like Al Hilal Hospital Bahrain, the antenatal packages also offer discounts on delivery packages, as an added benefit.
Al Hilal Hospital Bahrain, Maternity Packages
At Al Hilal Hospital, we have the highly qualified and professional doctors, trained staff, state-of-the-art equipment, and modern laboratories to provide ideal healthcare services to all our patients. In addition, we also offers the best maternity packages in Bahrain, pregnancy packages in Bahrain, baby delivery packages in Bahrain and antenatal package. Our packages are designed to provide comprehensive care to our patients, in best possible cost. Contact us today and get information regarding pregnancy delivery charges in Bahrain from the best maternity hospital in Bahrain.