IMPORTANCE OF FACIAL SKIN CARE
Skin is the body's largest organ so it is very important to take good care of it
Simplify your skin care routine
Too many products can irritate the skin
Focus on the basic skin care such as a gentle cleanser, moisturizer and sunscreen
Apply a lip balm that contains a sunscreen with SPF of at least 15. If lips are dry or chapped apply petroleum jelly for added moisture.
Keep your hands off your face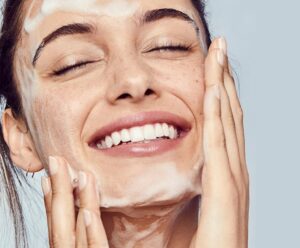 FACETS FOR EFFECTIVE FACIAL SKIN CARE
Use a gentle cleanser
Toner should be used after washing the face as it helps smooth and calm skin while restoring nutrients
Moisturizer should be used every time you wash your face
Sunscreen with an SPF of at least 30 should be used daily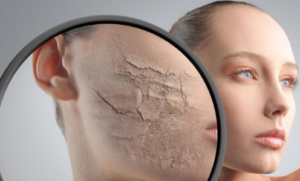 DISADVANTAGES OF USING CHEAP COSMETICS ON THE FACE
Allergic and irritant contact dermatitis
Abnormal pigmentation on the skin
Eruption of acne due to clogging of pores
Infections
Some beauty items contain toxins and chemicals such as lead, arsenic, mercury, formaldehyde, carbon black and a few others which can cause cancer, reproductive, endocrine and neurological problems.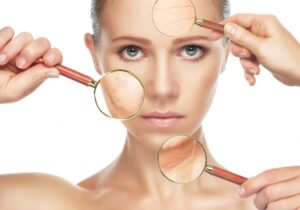 ADVICE OF SKIN CARE IN SUMMER
Always use a sunscreen with an SPF of at least 30
Avoid hot water baths
Always apply moisturizer soon after bath and reapply if very dry skin
Wear long sleeved clothes, use an umbrella and a wide brimmed hat for better skin protection
Avoid midday sun as much as possible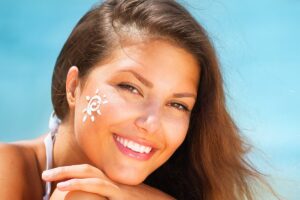 CRITERIA FOR CHOOSING A SUNSCREEN
The American academy of dermatology suggests that regardless of the skin type a water resistant broad spectrum (protects against UVA and UVB rays) sunscreen with a sun protection factor (SPF) of at least 30 should be used all year round .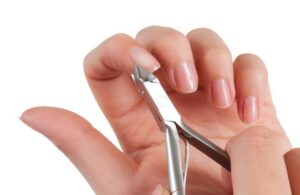 TIPS OF NAIL CARE
Moisturize hands and nails after hand washing
Do not bite finger nails or remove the cuticles
To trim your nails cut straight across
When toenails are thick and difficult to cut soak your feet in warm salt water for at least 10 minutes and then cut them
Wear shoes that fit properly
Do not use your nails as a tool for activities such as opening cans
Wear flip flops at the pool and in public showers in order to reduce risk of infections caused by a fungus that can get into your toenails
Avoid use of harsh nail care products such as those with formaldehyde, phthalates and toluene
When using nail polish remover opt for an acetone free formula
Wear gloves whenever possible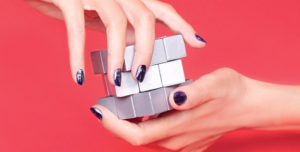 MINERALS AND VITAMINS THAT STRENGTHEN THE NAILS
A multitude of regimens exist for treatment of brittle nails including ingestion of biotin , vitamin A , B , C and D , iron , calcium , silicon , magnesium ,zinc, selenium and amino acids
Eating a nutritionally balanced diet is very crucial for nail health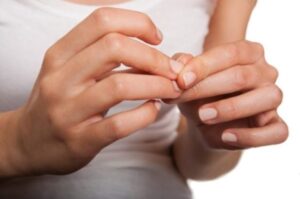 ADVICE REGARDING CHEAP NAIL CARE PRODUCTS
Allergic and irritant contact dermatitis around the nails
Dermatitis around the mouth , on the eyelids and neck
Surface friability and breakage of nail plate
WHAT IS NEW IN SKINCARE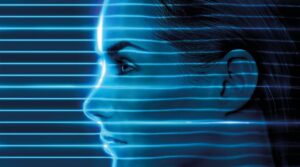 As we spend more time behind computer screens, it is very important to protect ourselves from HEV (high energy visible) light also called blue light. Blue light is one of the several colors in the visible light spectrum. In general about 25% of sunlight is blue light and other sources of blue light are smart phones, tablets, laptops, TV screens, fluorescent and LED bulbs. Blue light can cause premature skin aging due to changes in skin cells including cell shrinkage and death. Sunscreens are mandatory as much as products that contain antioxidants such as Licochalcone A and Glycerrhectinic acid which work against oxidative stress and protect skin cells.
With mask related breakouts on the rise it is important to use skincare products that are gentle and supportive of skin barrier and microbiome to help balance the impact of irritation from mask wearing and frequent cleansing.
Lot of promising new innovations around acne treatments such as bacteriophage technology which can kill specific bacteria causing acne.
Innovations of skin replenishing ingredients such as lipids and essential oils to reinforce skin barrier.
By
Dr Evangelynn Singh Nallapalli
Consultant Dermatologist Al Hilal Hospital Manama