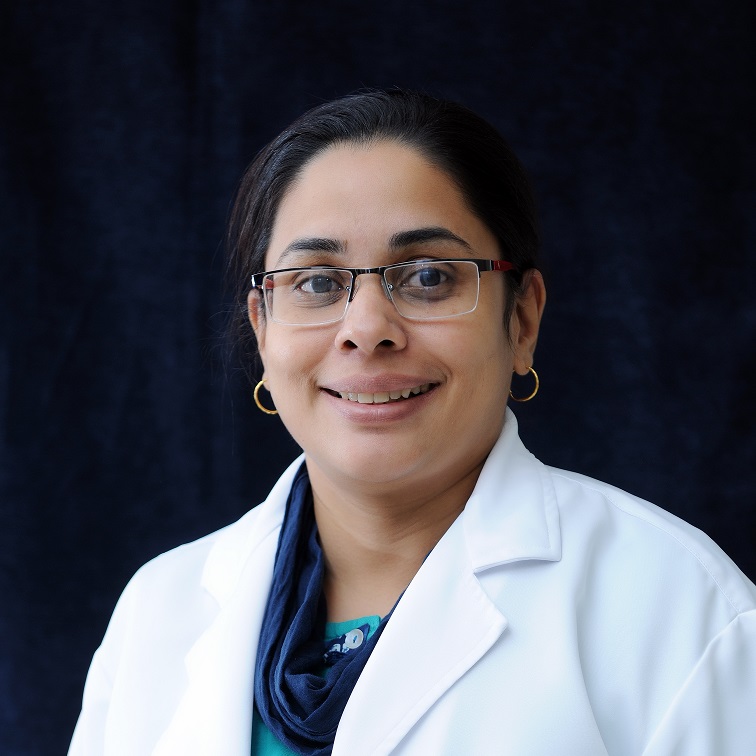 Dysmenorrhea is highly prevalent and is the leading cause of absence from school and work among women of reproductive age.
WHAT IS DYSMENORRHEA?
Excruciating periods with intense cramping is a condition called Dysmenorrhea. Many women suffer from the state of Dysmenorrhea with every menstrual period, and the pain can range from mild discomfort to severe pain. Most women will find their pain decreases after giving birth the first time, but some women continue to experience serious pain even after childbirth.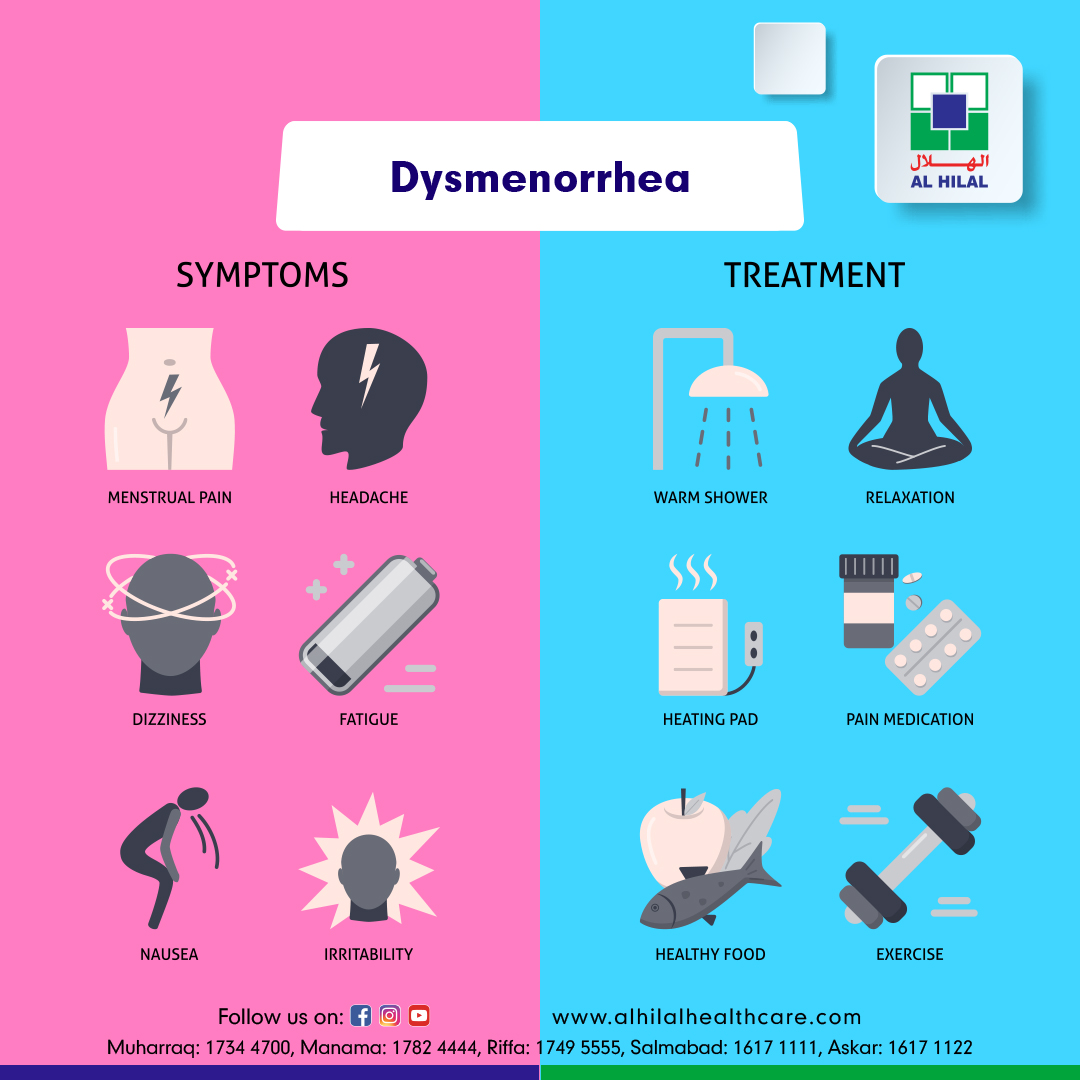 WHAT ARE THE TYPES OF DYSMENORRHEA?
This happens when you start your period for the first time and continues throughout your life. It is generally life-long. It can cause intense and frequent menstrual cramping from abnormal and extreme uterine contractions.
This happens due to some physical cause. It generally begins at a later stage in life. It is caused by another medical condition, such as endometriosis or pelvic inflammatory disease.
WHAT CAUSES DYSMENORRHEA?
Women with primary Dysmenorrhea have abnormal uterus contractions due to a chemical imbalance in the body. For example, the chemical prostaglandin controls uterine contractions.
Secondary Dysmenorrhea is caused mostly by endometriosis. This is a state in which endometrial tissue implants outside the uterus. Endometriosis often causes infection, pelvic pain, and internal bleeding.
The following are the other causes of Secondary Dysmenorrhea:
Uterine Fibroids
Pelvic Inflammatory Disease (PID)
Infection, polyps, or tumors in the pelvic cavity
Abnormal pregnancy (miscarriage, ectopic)
WHAT ARE THE SYMPTOMS OF DYSMENORRHEA?
The most common symptoms of Dysmenorrhea may include:
Cramping in the lower abdomen
Pain in the lower abdomen
Low back pain
Pain radiating down the legs
Nausea
Vomiting
Diarrhea
Fatigue
Weakness
Fainting
Headaches
WHAT IS SEVERE DYSMENORRHEA?
Severe cramps, however, tend to begin earlier in the menstrual cycle and last longer than typical cramps do.
Not sure if your cramps are usual or powerful?
Generally, painful menstrual cramps:
don't improve when you take OTC pain medication
that interferes with your daily activities
are often accompanied by heavy bleeding or clotting.
WHAT ARE THE HOME REMEDIES FOR DYSMENORRHEA?
Staying hydrated won't control your cramping directly, but it can help with bloating, making cramps feel inferior. During your period, keep a water bottle with you. Added some mint or squeeze of lemon into it.
Cut down the salt (never more than 2,300 milligrams per day) and avoid alcohol, which can pull water out of your system.
Adapt to a low-fat, high-fiber diet: whole grains, lentils, beans, and vegetables.
Take a walk or do a workout, which helps in releasing brain chemicals called endorphins that make you feel good.
Regular yoga can indeed reduce Dysmenorrhea.
Get enough sleep and rest for your body.
Soaking in a hot bath or using a hot water bottle, heating pad, or heat patch on your lower abdomen may reduce menstrual cramps.
Try dietary supplements like Omega-3 fatty acids, vitamin E, vitamin B-1 (thiamin), vitamin B-6, and magnesium supplements that might reduce menstrual cramps.
Reduce your stress.
WHAT IS THE TREATMENT?
To ease your menstrual cramps, we might suggest:
Pain relievers: Over-the-counter pain relievers, such as naproxen sodium or ibuprofen, at orderly doses beginning the day before you expect your period to start, can help control the menstrual cramps.
Start taking the pain reliever as soon as you feel symptoms or at the beginning of your period, and continue taking medicine until your symptoms are gone or as directed for two to three days.
Hormonal Birth Control: Oral birth control pills prevent ovulation and reduce the severity of menstrual cramps. The hormones contained in this can also be delivered in several other forms: a skin patch, an injection, an intrauterine device (IUD), a flexible ring that you insert into your vagina or an implant placed under the skin of your arm.
Surgery: If your menstrual cramps are caused by a disorder such as fibroids or endometriosis, you can opt for surgery. Surgical removal of the uterus also might be an option if other approaches are not successful in easing your pain and if you're not planning to have children.
WHAT ARE THE RESULTS OF TREATMENT FOR DYSMENORRHEA?
With the use of NSAIDs, the prognosis for primary Dysmenorrhea is excellent. The forecast for secondary Dysmenorrhea varies depending on the underlying disease process. If a diagnosis of secondary Dysmenorrhea is missed, the underlying pathology may lead to increased morbidity.
DYSMENORRHEA TREATMENT IN BAHRAIN:
Al Hilal Hospital is the largest and fastest-growing chain of private healthcare providers in Bahrain, with five branches. Al Hilal Healthcare Group is committed to providing high-quality healthcare services at an affordable price to the people of Bahrain through a combination of superior medical technology and excellent clinical services. Its vision is to be the largest healthcare service provider in the region by catering to the needy at the most affordable rates.
The Department of Obstetrics and Gynecology has been providing comprehensive healthcare for women. As a result, the healthcare group has successfully treated many female-oriented diseases like Dysmenorrhea.
DYSMENORRHEA SPECIALIST IN BAHRAIN:
Al Hilal Healthcare group is equipped with several well-qualified and experienced Gynecologists who are specialists in treating Dysmenorrhea among women.