Who is Gastroenterologist?
Gastroenterologist is a physician with expertise in diseases of gastrointestinal track and liver, and disorders affecting digestive system. Gastroenterology is the branch of medicine that deals with digestive track, liver, pancreas, bile ducts and gall bladder. A Gastroenterologist has detailed understanding of the normal functions (physiology) of the gastrointestinal organs, such as movement of materials through digestive track, process of digestions and absorption of nutrients, removal of waste and the function of liver in process of digestion.
At Al Hilal Hospital, we offer qualified and professional Gastroenterologist, state-of-the-art facilities, and latest technology- to provide ideal healthcare services to our patients.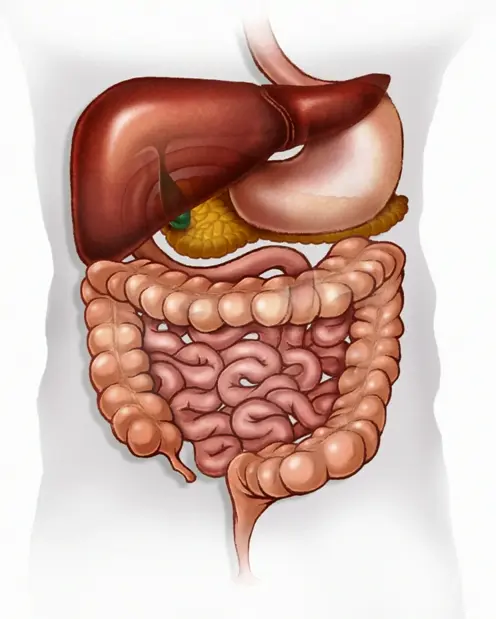 Who needs to see Gastroenterologist?
There can be multiple reasons to start searching for Gastroenterologist near me. Irritable bowel syndrome, ulcers, liver diseases, rectal bleeding or cancer are the most common diseases requiring treatment by Gastroenterologist.
The Gastroenterologist, after getting complete details regarding your medical history and symptoms, would either recommend lifestyle changes/ medication to relieve symptoms, or would suggest certain tests, procedures of screening- depending upon your symptoms and condition.
Early diagnosis would not only prevent further damage but would also significantly increase chances of recovery. At Al Hilal Hospital, highly trained and professional Indian gastroenterologist in Bahrain is available to diagnose and perform the required procedures. We also provide services of Pediatric gastroenterologist Bahrain.
If you are having any of the below mentioned symptoms, contact Al Hilal Hospital Department of Gastroenterology Bahrain, and get an appointment with our highly skilled gastroenterologist:
Abnormality in bowel movement- including constipation, diarrhea, or excessive gas
Rectal bleeding
Frequently occurring heartburn
Bloating and abdominal pain
Difficulty in swallowing or esophageal pain
Rapid and unexplained weight loss
In addition, anyone over 45 years of age is advised to schedule routine colorectal cancer screening. This is a preventive measure, and administration before the symptoms start can assist in early deduction and treatment of colorectal cancer.
What are Gastroenterological Tests and Procedures?
After extensive evaluation, reviewing the medical history and symptoms and conducting tests, the Gastroenterologist would either opt for medical imaging, or would move on the perform the appropriate treatment. Common Gastroenterological procedures and tests include:
Colonoscopy– a procedure used for screening of colorectal cancer and the conditions affecting large intestine (colon) and rectum. It involves inserting a long and flexible viewing instrument into the colon, through rectum.
Upper Gastrointestinal Endoscopy– procedure for diagnosing and treating problems of upper digestive system, including gastroesophageal reflux disease (GERD), strictures and blockages. The procedure includes passing a thin and flexible viewing instrument into the mouth, and sliding it down the throat, through esophagus and stomach into the duodenum.
Endoscopic Retrograde Cholangiopancreatography (ERCP)– assists in determining biliary system abnormalities. The procedure is performed using endoscope guided by X-ray.
Endoscopic Ultrasound– involves a special endoscope attached to an ultrasound probe, for evaluation and diagnosis of problems in upper and lower digestive track. It allows the Gastroenterologist to detect abnormal growths in pancreas, stones in biliary ducts and to determine the stage of gastrointestinal cancer.
Benefits of consulting Gastroenterologist
Gastroenterologists can diagnose and treat variety of common conditions, including
Pancreatitis- activation of digestive enzymes within pancreas, causing inflammation and irritation of cells of pancreas
Ulcers- painful sores in stomach lining
Polyps- abnormal tissue growths
Hemorrhoids or Piles- swollen veins in lower rectum and anus
Hepatitis C
Diseases of Gall Bladder
GERD- Acid Reflux and Heartburn
Inflammatory Bowel Diseases
IBS- irritable bowel syndrome
CAPS- centrally mediated abdominal pain syndrome
Liver, Gastrointestinal, Colorectal and Pancreatic Cancer
Al Hilal Hospital is determined to provide healthy lifestyle for you and your family- book and appointment with our highly qualitied Indian gastroenterologist in Bahrain and get treated in comfortable and well-equipped environment.
Al Hilal Gastroenterology Department, Muharraq
Al Hilal Hospital Department of Gastroenterology Bahrain offers state-of-the-art equipment, combined qualified and friendly staff, to provide optimal healthcare services to all our patients. We are currently offering the following Gastroenterological procedures:
Flexible Sigmoidoscopy
Colonoscopy
Polypectomy
Foreign body removal
Sclerotherapy
Variceal Ligation
Dilatation
Biopsy
To arrange a consultation with Gastroenterologist near me, contact Al Hilal Hospital today. Regular and timely consultation ensures better lifestyle and early deduction of any Gastroenterological condition. Al Hilal department of Gastroenterology Bahrain provides expertise and experience in the field, along with modern technology and highly equipped labs, ensuring ideal healthcare facilities to all the patients. We also have pediatric gastroenterologist Bahrain, for better diagnosis and treatment or your little ones.
Dr. Suresh Daivasikamani, Al Hilal Medical Center Muharraq
Al Hilal hospital Muharraq offers the best Indian gastroenterologist in Bahrain, Dr. Suresh Daivasikamani. With 32 years of experience in the field of Gastroenterology. Dr. Suresh Daivasikamani, has proven record of providing accurate diagnosis as well as high rate of success in Gastroenterological procedures.
Contact Al Hilal Hospital Muharraq today to book an appointment with our specialist Gastroenterologist, and get treated in highly equipped, welcoming, and safe environment.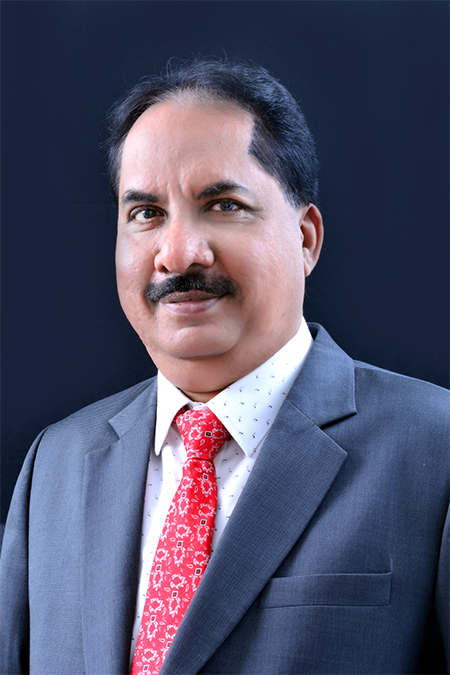 (MBBS, MD, DM)