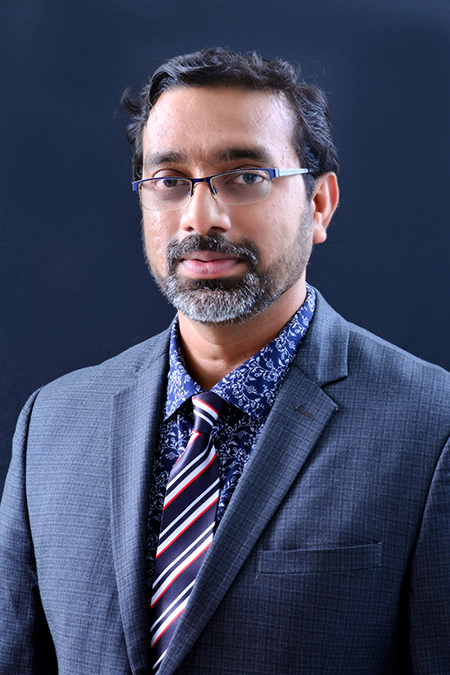 Dr. Rajesh Vijayan
Bahrain - Muharraq
MBBS,DA,DNB
EDUCATIONAL QUALIFICATION
MBBS – Academy of Medical Science, Kannur Kerala
DA – Anesthesia – St Johns medical college, Bangalore
DNB Anesthesia – Regional Cancer Center, Trivandrum
EXPERIENCE
2004 – 2006 – St Johns Medical college, Anesthesia &critical care
2006 – 2007 – Chithra Multispecialty hospital, Pandalam
2007 – 2009 – Regional Cancer Center, Trivandrum
2009 – 2013 – KIMS, Trivandrum
2013 – 2018 – Medical Superintendent, SUT Hospital Trivandrum
TREATMENT & SERVICE EXPERTISE
Cardiac Anesthesia – Gained Experience in Anesthesia for adult CABG and valve surgeries from a 6-month observership at Sree Chitra Institute and was part of the cardiac anesthesia team at KIMS hospital, Trivandrum.
General surgery – Wide experience in anesthesia for major surgical procedures, including emergency & elective Laparotomies, Bowel surgery, Thyroid surgery, and Laparoscopic procedures.
Pediatric & Neonatal Surgery – Have experience in pediatric and neonatal anesthesia for general, orthopedic, ENT, Ophthalmic, Plastic &reconstructive surgery & neuroradiological procedures.
Have a wide experience in Obstetrics & Gynecological surgery,
Trauma &orthopedic surgeries,
Thoracic surgery, Head and Neck, and Maxillofacial Surgery,
ENT surgery, Urology and kidney transplant surgery,
Neurosurgery and Day case surgeries.
TRAINING & CONFERENCES
Involve in USG guided Regional Blocks Training at KIMS Involved in the teaching programme of DNB Anesthesia students, Nurses, and Anaesthesia technician students.
Fellowship on Regional Anaesthesia and Pain management, Delhi Pain management center.
PROFESSIONAL MEMBERSHIP
IMA
Indian society of Anesthesiologist