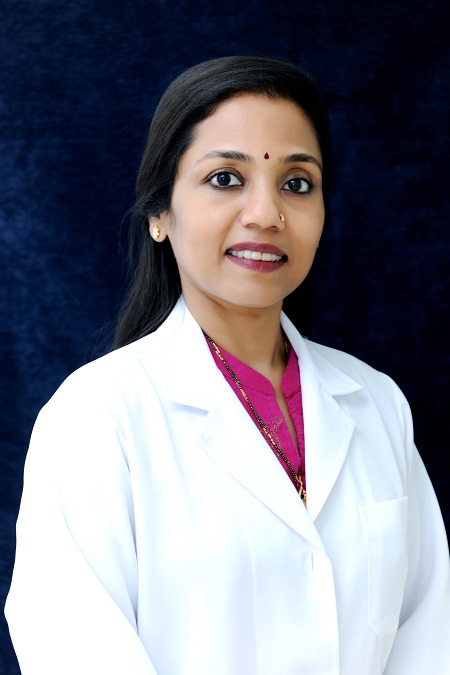 Dr. Urmila Soman
Bahrain - Muharraq
MBBS, DGO, DNB, MNAMS, FICOG, DMAS
16 years experience
EDUCATIONAL QUALIFICATION
MBBS – PSG Institute of Medical Sciences (1993)
DGO – Medical College , Kottayam
DNB – Medical College,Kottayam(2001)
MNAMS – Medical College, Kottayam(2003)
FICOG – Indian College of Obstetrics and Gynecology (2013)
DMAS – KEIL School of Endoscopy Gemany (2015)
EXPERIENCE
More than 15 years of Experience
TREATMENT & SERVICE EXPERTISE
Expertise in Infertility treatments.Done more than 5000 laproscopic gynaec surgeries include total Hysterectomy , Sacrocolpopexy , Sacrohysteropexy , Pelvicfloor Repair, etc.
Doing Transvaginal tape procedures for urinary stress incontinence and Laproscopic Pelvic Reconstructive Surgeries.
TRAINING & CONFERENCES
1.Advanced training in SOEL,South Korea
2. Training in Hysterolaparoscopy at Ethicon Institute of Surgical Education
3.Advanced training in minimally Invasive Gynaecological Surgery,IRCAD institute,France
PRESENTATIONS & PUBLICATIONS
Presented paper "Site Specific Repair of Compartmental Deffects Using Transvaginal Mesh in all India congress of O&G in Jaipur.
Presented papers in – *Laproscopic Sacrohysteropexy with Synthetic Mesh for The management of Uterovaginal Prolapse
Total Laproscopic Hysterectomy in Large Uterus
Total Laproscopic Hysterectomy in Previous Cesarean Section
Laproscopic Sacrocolpopexy for Vault Prolapse.